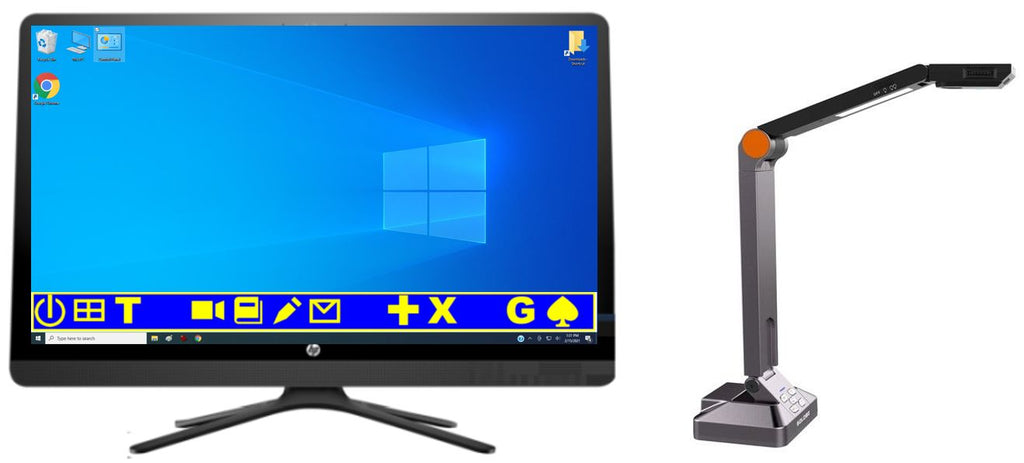 New Vision Concepts
EZReader System 27"PC/Camera/Software
EZReader is a complete 27", touch-screen computer system that includes a suite of customer software applications specifically designed for users with visual impairments. 
The software includes a digital book reader, an email client (with text messaging),  file editor, document camera software, multiple games, music player, image gallery and many other apps!
A high density document camera, compact speakers, high-contrast keyboard, wireless keyboard and mouse are included in the price. 
This model sits directly on any flat surface, such as a desk or table. It has a 27" touch screen.
Every aspect of EZReader was designed with visual impairments in mind. Everything you can see or touch can be adjusted to fit your individual needs - sizes, colors, and simplicity of the screen are all under control of the user.
The EZReader software is significantly less visually complex than software typically found on computers. It's  easy to use, yet offers the full set of features that users need to interact with friends and family.

 All sales are final.  Returns are not accepted.